Lobdell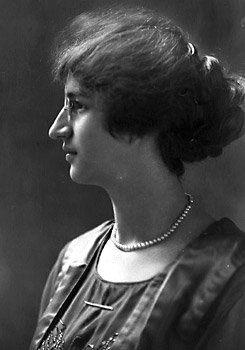 34. Bertha Lobdell (cousin) • Bertha F. (Lobdell) Park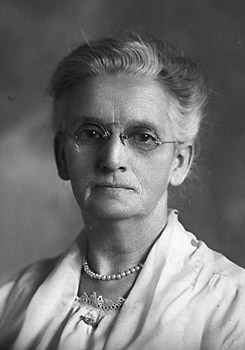 35. Mrs. Ida Lobdell, our Auntie • Ida R. (Halstead) Lobdell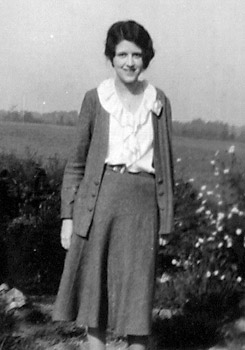 36. Bertha's daughter, Verna Carrol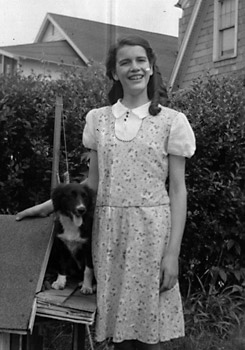 55. Verna Park • Verna Carol Park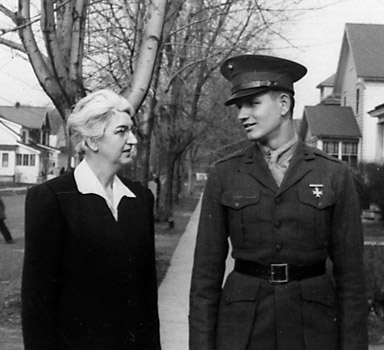 54. Cousin Bertha and son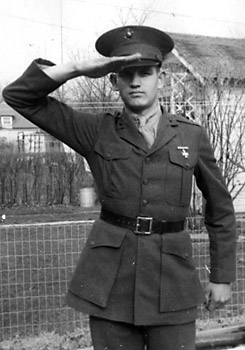 56. Carlton Park • Russel Carlton Park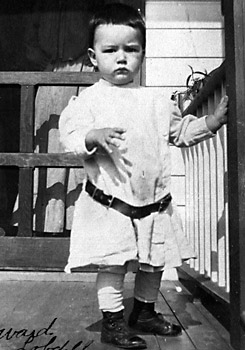 37. Howard Lobdell
In 1900, according to the census, Ida was living in Elmira, NY with her husband Joel V. Lobdell and four of their children. Bertha is the youngest. Born in 1895, she is separated from her youngest sibling Judson by 11 years. The other children living with them in 1900 are daughter Alice, b. 1879, and son Britton, b. 1880. I don't think the album has pictures of any of Bertha's siblings.
Having found Ida's husband in the census, I was also able to find the couple in several online family trees, where Ida's maiden name is listed as Halstead, confirming she's Mary Halstead's sister (and Anna Loven's aunt).
These online trees list Ida's birthplace as Hancock, Massachusetts, a town in Berkshire County, just across the state line from Stephentown, NY, where many of the Lapps lived, and for a while this coincidence misled me.
Although no trees I've seen list it as a source, the error traces to Simon Lobdell—1646 of Milford, Conn. and His Descendants by Julia Harrison Lobdell, published in 1907. Based on this source, while correcting the birthplace error, Ida was born 16 November 1857 in Hancock, Delaware Co., NY to Benjamin Halstead and Sarah Bailey. (We know Benjamin from newspaper accounts of the shooting death of Anna's father.) Ida's husband Joel Britton Lobdell was born 14 March 1847 in Stockport, Columbia Co., NY. They married 18 November 1875, two days after Ida's 18th birthday.
Ida's daughter Bertha married Donald D. Park. Their son Russel was born in Syracuse in 1925 and served in World War II. He married Charlotte Palmer in 1947.
Ida died in 1933, Bertha in 1964 and Donald in 1984. They are buried in LaFayette Cemetery, about 10 miles south of Syracuse.
I found Howard in the 1910 and 1920 census. He was born in 1909 in Syracuse, the son of Bertha's brother Judson. And I found Verna in the 1930 census. She was born in April or May of 1928.