Anna's Siblings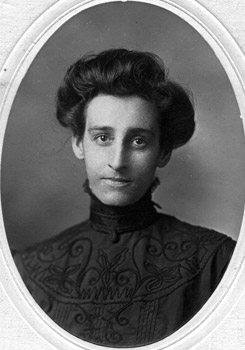 46. Mary Loven, Whitehead Hall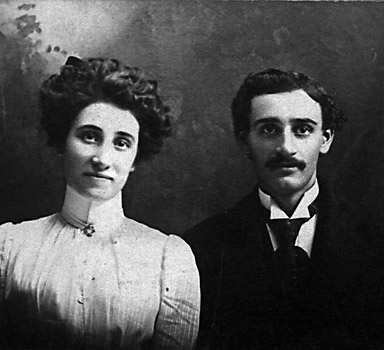 60. Anna and John Loven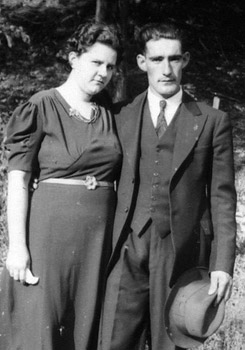 49. (blank)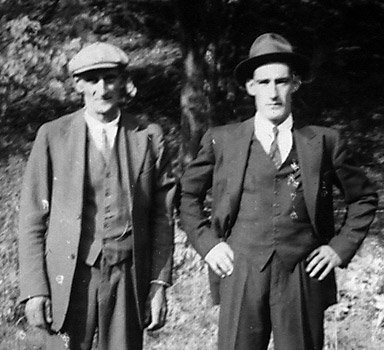 68. Mathias Loven and Son Matt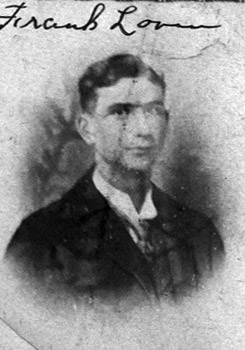 16. (detail) Frank Loven
This image of Frank is taken from the framed portrait hanging on the wall in the photo of William Henry Jr.'s Christmas tree. This is the only image of him in the album, and my assumption was that he died in his twenties. In fact, Frank was killed in the explosion of a locomotive on the morning of December 29, 1903 (front page of the December 31 Port Jervis, NY Tri-States Union). He was working as the fireman on the engine.
Many of my early ideas about the picture of Anna's sister Mary were wrong. I thought at first that this was Mathias's daughter, Lettie's sister, but the hair and dress style, much more like Anna's generation, changed my mind. The caption didn't make much sense to me either—Whitehead Hall sounds like a ballroom, not, as it turns out, a string of surnames.
Orphanage records imply that Mary married a Whited or Whitehead in 1893 in Martindale, PA, and in fact she married Gilbert Preston Whited, with whom she's living in Deerpark, NY in the 1900 census. Gilbert died 25 June 1909, and they had no children. She next married John T. Hall on 3 Sep 1911. John's children by his first marriage are all in the album. Mary died 25 Nov 1920. This is the only picture of her that I have.
John Loven married Myrtle Gilson around 1910, and they had two children, Frank and Gertrude. In 1930, the children are living with Myrtle's sister Helen (Gilson) Cherry, and I can't find John or Myrtle in the census. John died 25 Jul 1932. There aren't any other pictures of John in the album.
Mathias married three times and had a number of children. Sometime after 1920, he moved from Port Jervis, NY to Addison, Vermont, where he would stay until his death in 1955. His daughters Mary and Lettie, Mary's children, and Lettie's family are all in the album.
The only sibling I know of who isn't in the album is baby sister Norma. She married Marcus Sexton in 1904 and had three or four children. She died on Long Island, New York in 1954.