Christmas Tree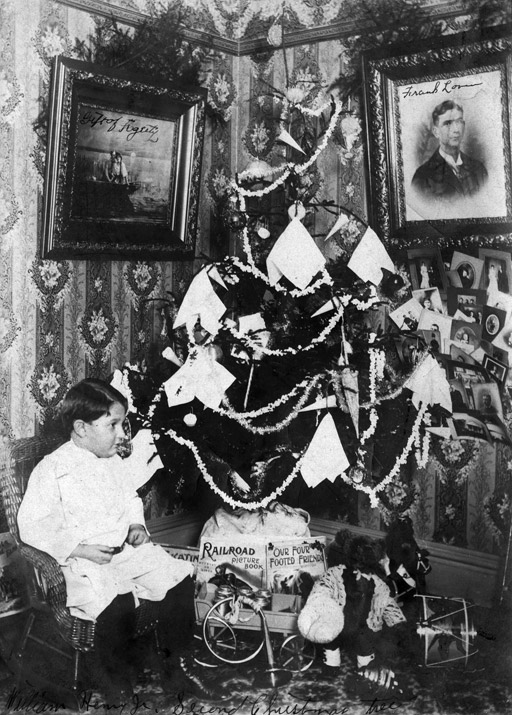 16. William Henry Jr. Second Christmas tree

16b. (detail) Photos on the wall

16c. Books under the tree
Assuming the simplest interpretation of second Christmas, this picture would be from December of 1906, but that's not a two-year-old.
Many of the photographs hanging on the wall are in the album, including the 1903 portraits of Anna and William, the portrait of them with William Jr., the portrait of Anna and John Loven, portraits of Uncle Andrew and Aunt Carrie, and the baby picture of Thomas Best. The framed portrait in the upper right is Anna's brother Frank.
The books under the tree, Railroad Picture Book and Our Four Footed Friends, are large-format picture books published by McLoughlin Bros.